Below is another fishing report from TinBoats member WillWetLine (Mike) on finessing Smallmouth on Quabbin. Every time I read one of his reports, I feel like driving out to Quabbin reservoir to do some fishing. Add it to your bucket list, spend a day, rent a boat, pack a cooler,and bring a trolling motor. You will not regret it!
Finessing Smallmouth on Quabbin
Not as much wind predicted as I'd like for fishing the Q, but it was a scheduled day off for me and Jason whose main outdoor interests are hunting and trolling for trout. Jason has joined me for our annual trip (after turkey season, of course) and he continues to be an apt student. It works like this: I hand him a rod and say, "Cast there, let the bait hit bottom and retrieve slowly." He does so and I get the net wet.
Gotta try topwater first thing. I worked a walking bait and Jason a popper. Something small came up and took a half-hearted swipe at the popper but that was it. Bah. Gazing into the depths I spotted a decent sized smallie cruise by. It was Ned rigs all around from that time through the rest of the day.
We covered miles checking different spots but stuck with the 3/32 oz. Ned head with Z-Man Finesse TRDs and Finesse ShadZ. Did try a Super Fluke Jr. but with the exception of one good strike for Jason, it did not produce.
A few more of our better catches: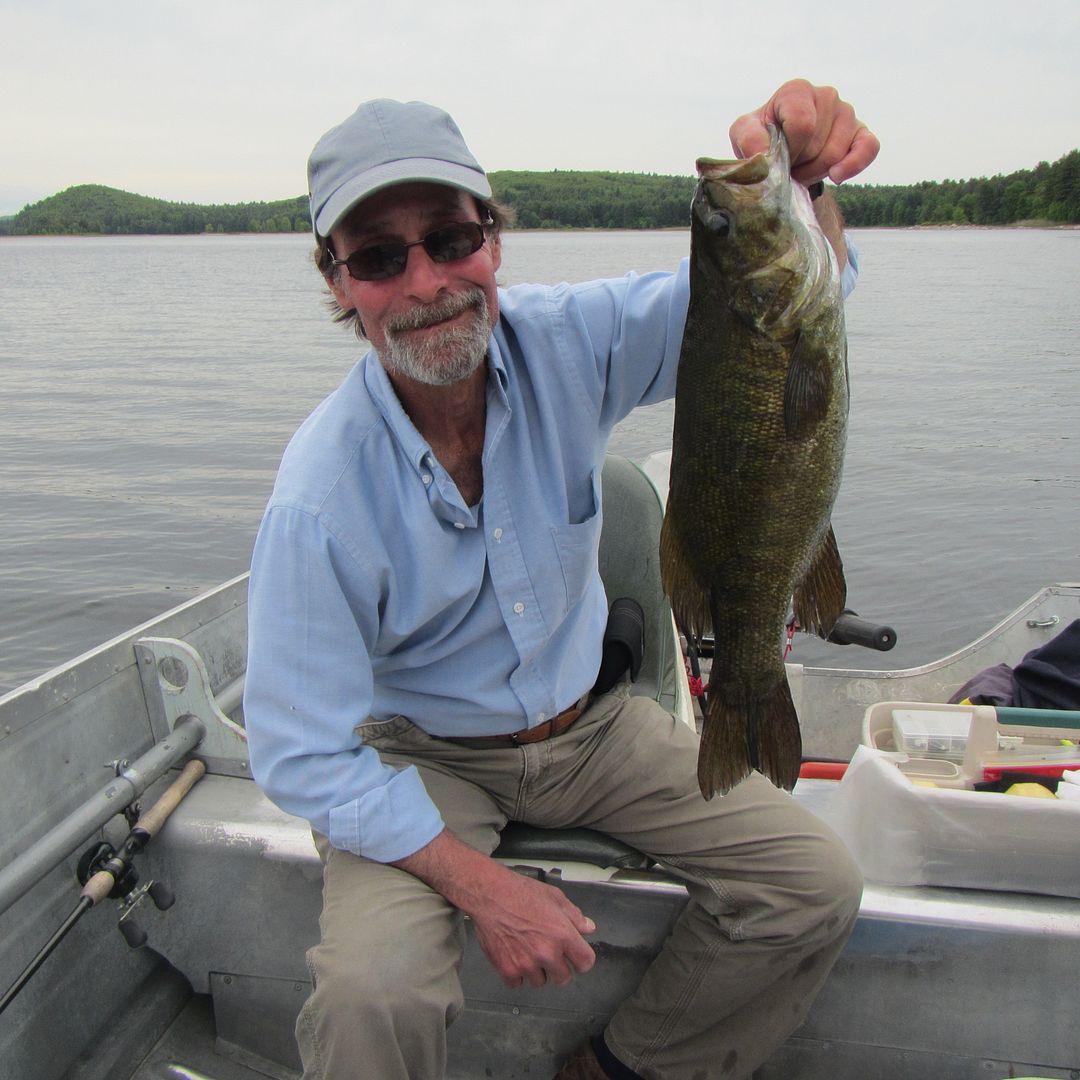 These small, simple baits did today's heavy lifting. They don't emit distressed baitfish sounds electronically or sport ridged flaps to raise a ruckus underwater. They just sit there on the bottom looking edible. I will leave you again to consider when experiencing tough conditions to finesse these little baits. Present them with subtle, delicate manipulation . . . there's a bad pun to be made here . . . Use light lines for tight lines.
See ya!
WW