sorry I haven't posted recently. I have been busy. The good part is i have been busy on my boat also. Everyday I have worked on it, I was done when it was dark and couldn't shoot any pics. Soooo here are some pics of my progress.
Here is the bow where I put my battery box. Made a hatch for access. I'm also going to mount my trolling motor on the bow.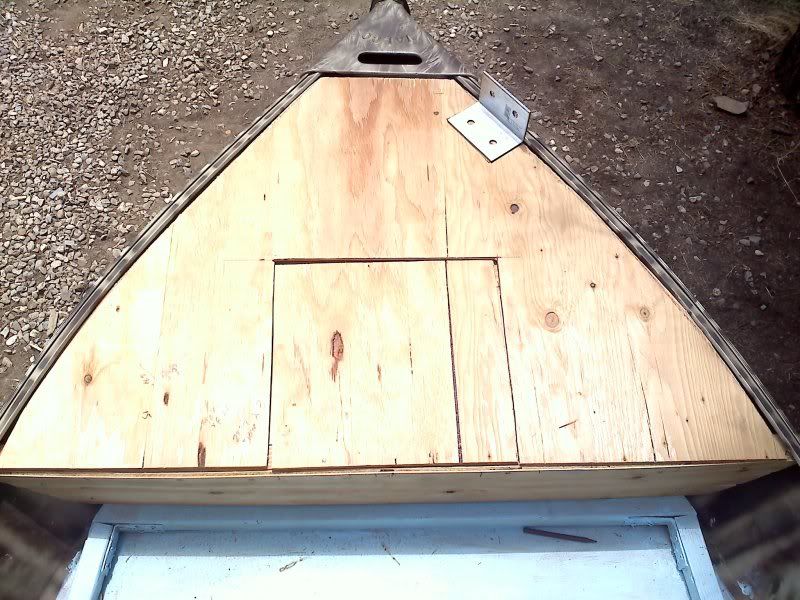 Here is where I am putting the deck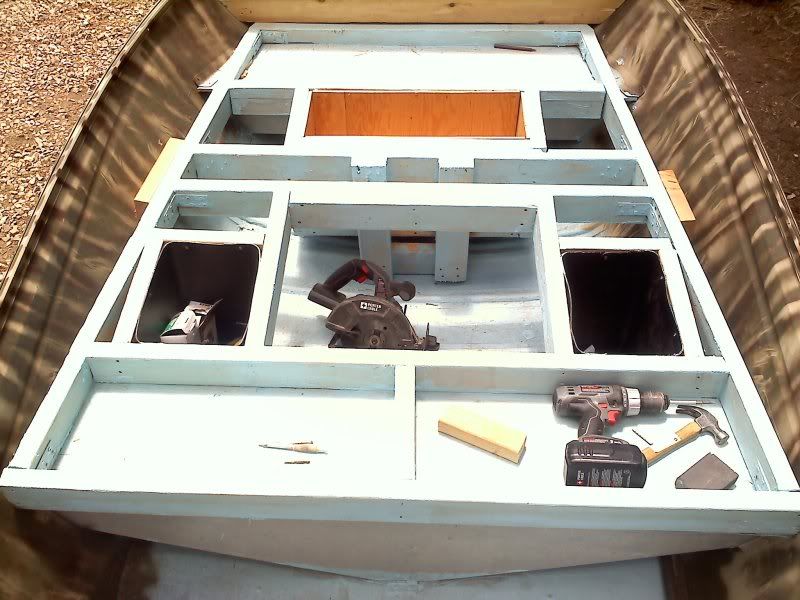 and where I'm mounting the chair
The back Im keeping the same and adding a seat.
Sorry for the delay. More picks to come.
My friend had a trailer and old fiberglass boat(pos). He gave them both to me for free. I just had to get rid of the boat. I took the boat to our local dump and brought the trailer home. I cleaned it up and shot some paint on it and it looks awesome! I put the boat on it and with a little adjusting it fit perfect! That's the update on the boat and i wont wait so long to post pics.
Ordered some things like carpet and other misc items and they should be here soon. this thing should be done in no time at all.
thanks for looking and thanks for all your great comments!
Travis