Some more rod locker pieces added. Also, we're having to raise the bow deck up roughly 3.5" to match the stern deck.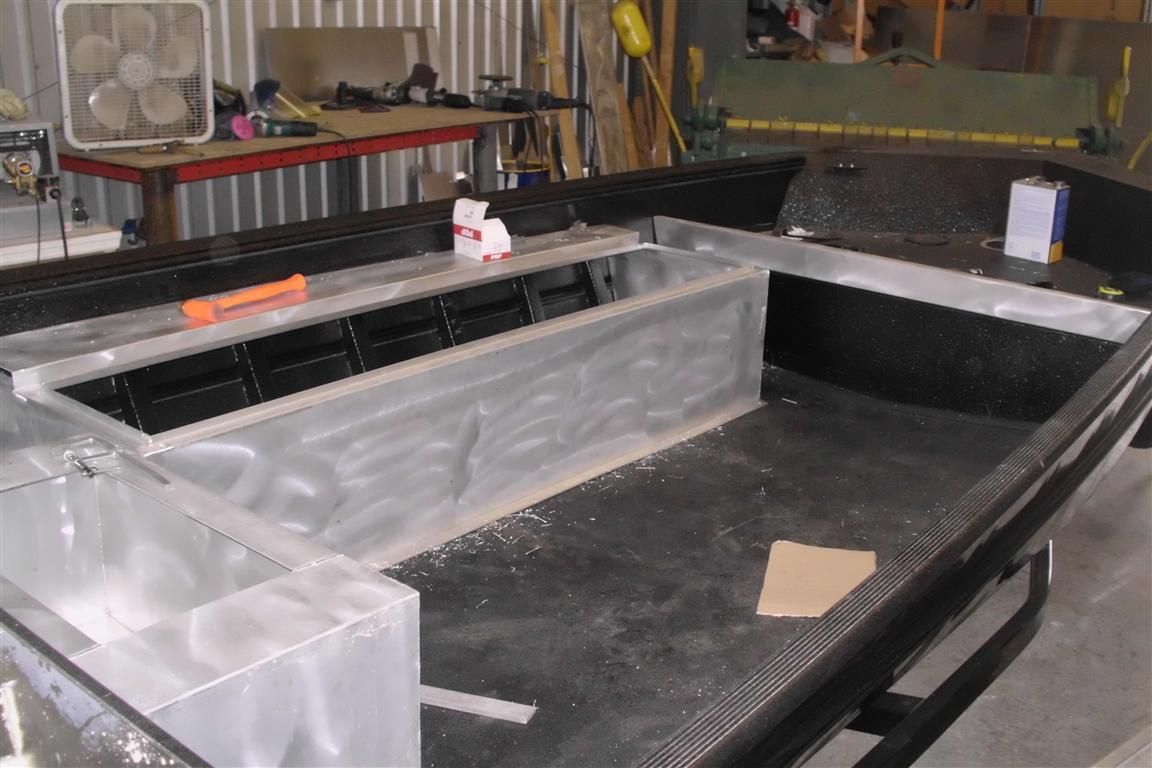 Another bulkhead. Forward of this bulkhead will be a wide storage hatch for tackle trays.
Next step is to build the lower deck structure. There will be a seat base mounted in this lower area, so the deck needs to be built up to allow enough room for the below decks portion of the seat base pin. Furthermore, this allows for the lower deck to be flat, as opposed to the factory deck that follows the contour of the hull.
Next, we add a few more bulkheads. The center hatch will hold the 3 batteries for the forward trolling motor, and the side hatch will fit more plano trays.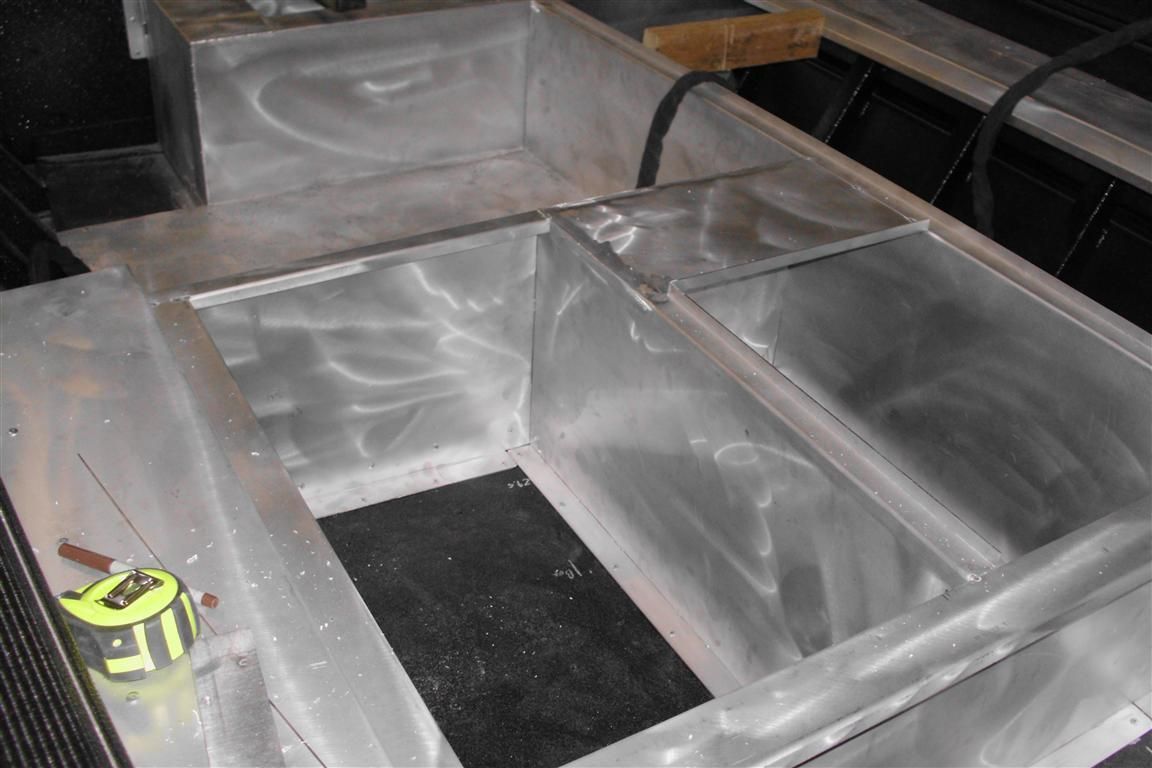 Now, we go ahead and build up the bow deck structure. Just a few pieces of formed sheet.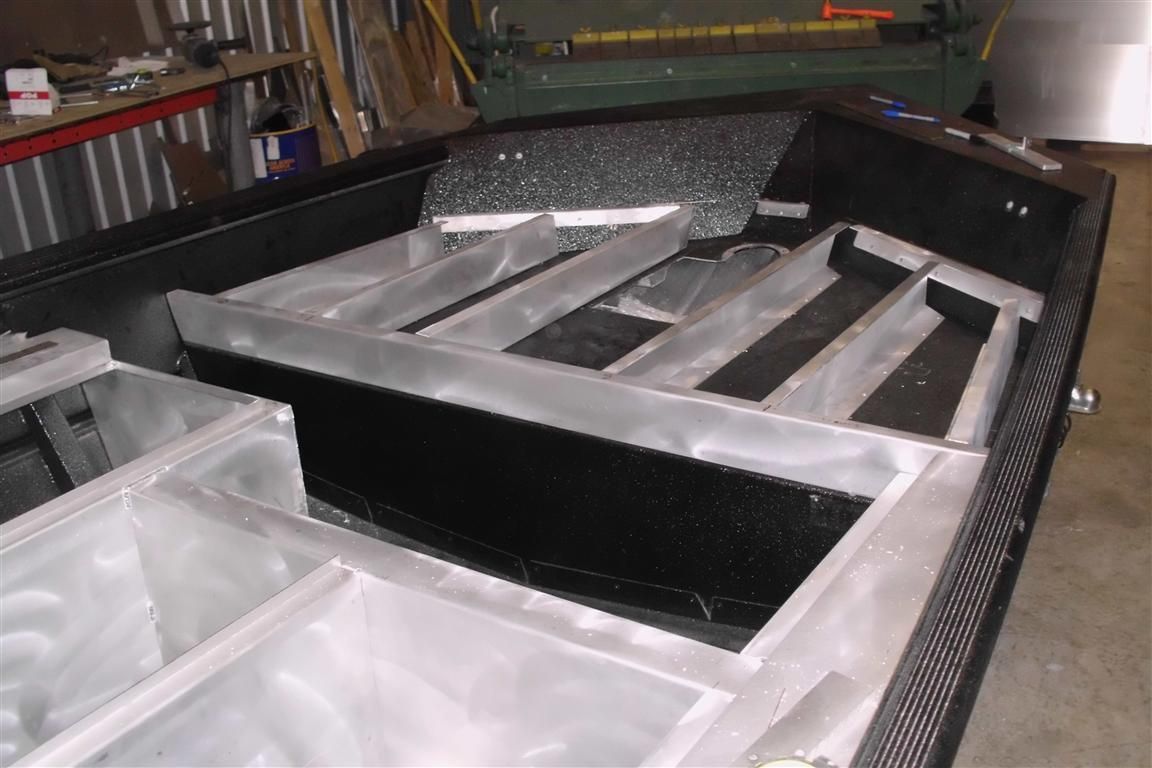 Of course, we still have to cut the hole in the factory deck to clear the bottom of the trolling motor tray.
Add a deck sheet.
Before we cover up the areas beside the livewell, we add the plumbing. This one has a total loss fill system (constantly pump in fresh lake water, which drains out the overflow), and a recirculating pump. In lieu of a spray bar, the recirc pump uses a venturi, which provides much better oxygenation than a spray bar ever dreamed of.
'
Now, we cover the sides.