Below is a Quabbin Reservoir fishing report that talks about two presentations for clear water smallies by Will Wetline from the local to me NEF website. Trust me when I tell you to add Quabbin Reservoir smallmouth bass fishing to your bucket list.
Two Presentations for Clear Water Smallies
The air temp was 52º and the water was 60.2º at 7:30. The north wind was blowing about 20 MPH. I much preferred this to the 97º heat two days ago. I didn't know how this radical change would effect the smallmouth's appetite, though.
I love the way smallies try to rip the rod from my grip when they attack a 1/2 oz. tandem willow spinnerbait burned a foot underneath the surface. Didn't happen this morning. Maybe they'd like a Spin Bait 80 sashayed deeper. That got the cold shoulder too. Alright then, I'd nag them with the Ned rig.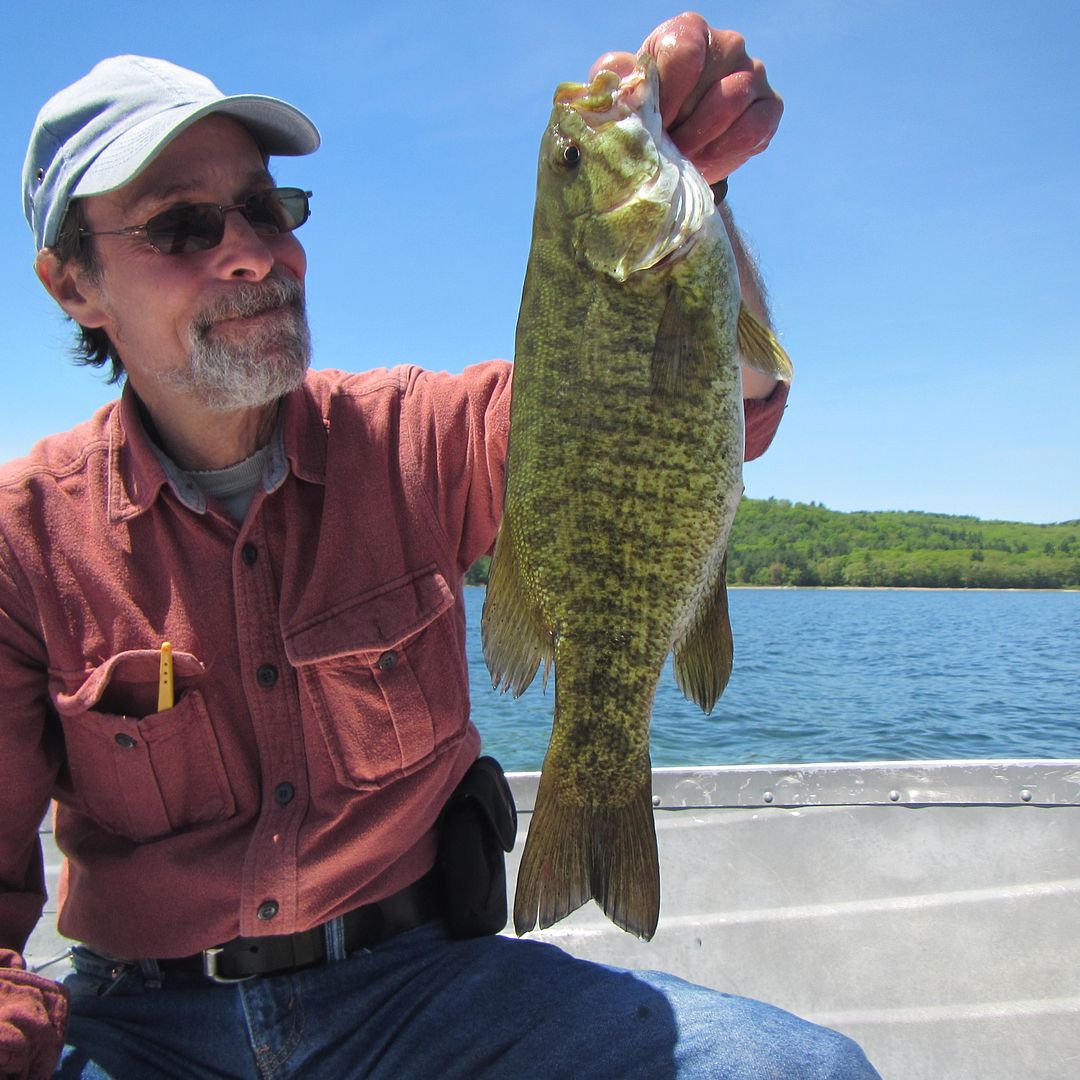 Action wasn't fast – a fish would move up every half hour or so. This was my third trip with this 3/32 oz. mushroom jig head and Z-Man Finesse TRD and it is now secure on my "go-to" list.
Late morning the wind calmed to maybe 10 MPH. Smallies like a Super Fluke Jr. behaving erratically (worked like a Spook) over rocks on a breezy day. You can argue with me if you like, but I say this presentation is as exciting as topwater. It drives the bass mad and sometimes the same smallie will attack the Fluke several times before you get a solid hookup.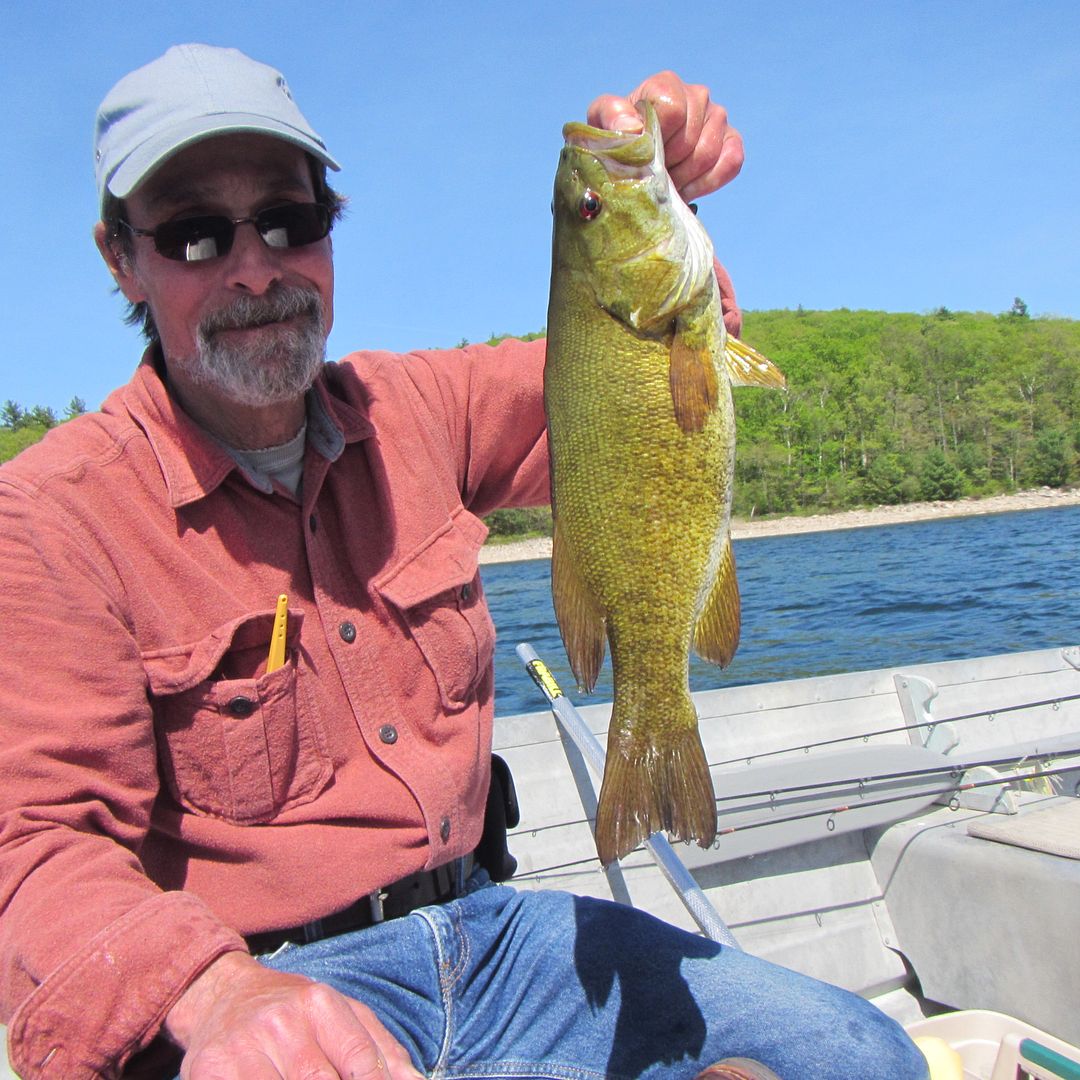 Next outing I will take the few minutes needed to apply sunscreen so my face won't match my shirt.
Let's look at this trip's tools for snookering smallmouth, top – bottom:
Zoom Super Fluke Jr. with #1 Gamakatsu Finesse Wide Gap Red. The smallies will chew the red off. I don't care. Gold plating is fine with us.
The Ned rig. The several other colors I've tried worked too. That slightly bent hook is an Eagle Claw 500BP ("Lil' Nasty"). It's plenty sharp and it's inexpensive: $5.55/100. I haven't lost a fish because one bent out, but I have turned the points on several. For the next batch I mold I'll be using Owner 5313s in size 1 at the budget busting price of $30.62/100. These are one size smaller than the ECs I've been using but made from a heavier gauge wire.
This well used Duo Realis Spin Bait 80 accounted for one smallmouth. It will get more play when post spawn smallies are hungry and cruising flats.
All up it was a fun day on Quabbin with 15 smallies. None were big (3.24 lbs. best), but all were feisty.